December 6, 2018
Pumpkin Cheesecake Spread: where have you been all our lives?
#cookingwithrise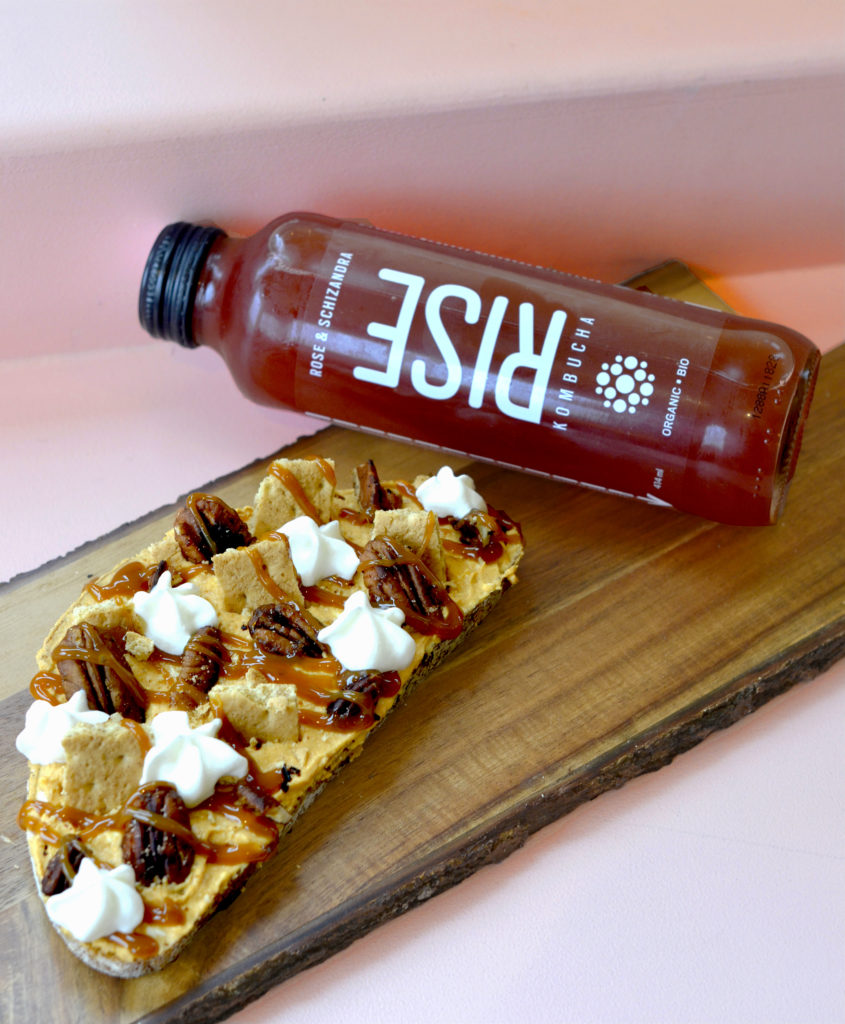 First, there was the Vegan Lox. Then came the Vegan Pulled Pork.
And for the finale? A dessert. Something you didn't know you've been missing your whole life.
Our latest BreadBox collaboration features a lot of pumpkin goodness, scrumptious ingredients, and flavours that will tango their way to your tongue.
Curious? Indulge in a serious food journey that will leave you wanting more.
PUMPKIN CHEESECAKE SPREAD
Ingredients
• 18 ounce package cream cheese, softened
• ½ cup canned pumpkin
• ¼ cup coconut sugar (or other type of sweetener)
• ¾ teaspoon cinnamon
• ½ teaspoon vanilla
Directions
1. Beat all ingredients in a medium mixing bowl with an electric mixer on medium speed until smooth.
2. Cover and refrigerate for at least 1 hour or up to 24 hours. Makes 1-1/2 cups (24 1-tablespoon servings).
CANDIED PECANS

Ingredients
• ½ cup raw pecans
• 1 tablespoon brown sugar
• 1 teaspoon maple syrup
Directions
1. Grease a pan with butter or vegan butter, and heat on stove top on medium heat.
2. Place raw pecans in a pan with brown sugar and maple syrup.
3. Mix in pan until pecans are fully coated.
Spread Pumpkin Cheesecake on a slice of BreadBox sourdough and garnish with graham crackers, candied pecans, whipped cream and dulce de leche spread.
And for the ultimate final touch? A RISE Rose & Schizandra, which will add a floral spin to this sweet treat. An out-of-this-world pairing that will end your day the oh-so-right way.
Interested in getting fresh bakery style Sourdough bread in just 20 minutes? Find out below where to buy a BreadBox.
www.breadboxcanada.ca
Instagram: www.instagram.com/breadboxcanada
Facebook: www.facebook.com/BreadBox