November 28, 2018
RISE COLLAB' OF THE MONTH: MARIE-JADE CÔTÉ
#growingwithrise




Nature has always held a place of honour in RISE's heart. After all, we pour our love into our craft, and we're obsessed with brewing the perfect raw kombucha, with the best ingredients Mother nature has to offer.
We're also obsessed with collaborating with like-minded people who, in their own way, make our world a better and more beautiful place. That's precisely why we decided to team up with photographer Marie-Jade Côté, who's all about capturing our flora and fauna in a gentle, soft and magnificent way.
When we asked Marie-Jade to beautify our kombucha with her unique touch, she delivered exactly what we expected: a series of pictures full of life, and full of creativity. They're gentle on the eyes, and warm for the soul (yup).


What was your initial inspiration for the photos?
Nature, obviously! I'm always inspired by the beauty that surrounds me daily – that's why nature has always played such an important role in my work. And because I love earthy tones and touches, I always include a dash of flora in the mix.
What does your usual creative process look like for a project like this one?
Sometimes, an idea will simply pop into my head – it usually happens when I'm in the middle of a breathtaking place. Whenever a situation like this happens, my creative process is quick: I simply follow my instincts and capture my surroundings.
These situations are not that common, though: most of the time, my creative process takes way more time. A lot of reflection goes into it. I want my artistic direction to be cohesive with the product or subject I'm shooting: I'll do tons of research and dig deep to find the best way to create a beautiful composition.
At RISE, we know it can be hard to maintain a balanced lifestyle, especially when you're a freelancer, entrepreneur and photographer like you. Whenever life gets a little chaotic, what do you do to get a certain balance in your life?
I try to see my friends as often as I can. My job can be hard at times, since I work mostly by myself. I don't have a team with whom I can share my fears or insecurities: all that stress relies solely on my shoulders. That's why I need to see my friends on a regular basis: to be able to vent, sure, but also to get a little perspective when I need it. And when I need a well-deserved mental break, I often hike with my dog. So therapeutic!
What does RISE inspire you?
To me, RISE is all about calm and creation. Whenever I need to unwind and disconnect, I open one of these bad boys, let it sway on my tongue, and simply enjoy the present moment.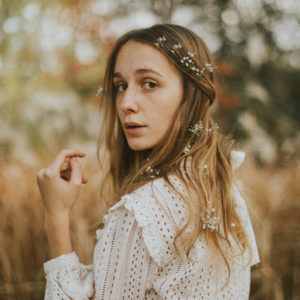 Want to know more about Marie-Jade?
http://www.mjdcphoto.com/

Her instagram account:
https://www.instagram.com/maryydolly/