February 20, 2019
RISE COLLAB OF THE MONTH: LEEANDRA CIANCI
#growingwithrise

More than ever, energy is becoming a trending topic amongst young professionals. With constantly busy schedules, we all know how hard it can be to juggle work, social outings, training, and some well-deserved me-time.
With such hectic schedules, how can we always maintain high energy levels?
For some, this energy is drawn from within: by checking in with our feelings regularly to make sure we always give our best without overdoing it, or even by unwinding for a few minutes to re-center ourselves. For others, like Toronto-based illustrator LeeAndra Cianci, energy can also be taken from external sources, like a good spin class, a daily skincare ritual, or a few sips of her favourite RISE Kombucha flavour.
Discover below how she gets her creative juices flowing, and how RISE Kombucha is the fuel she needs to feel refreshed, energized and naturally awesome.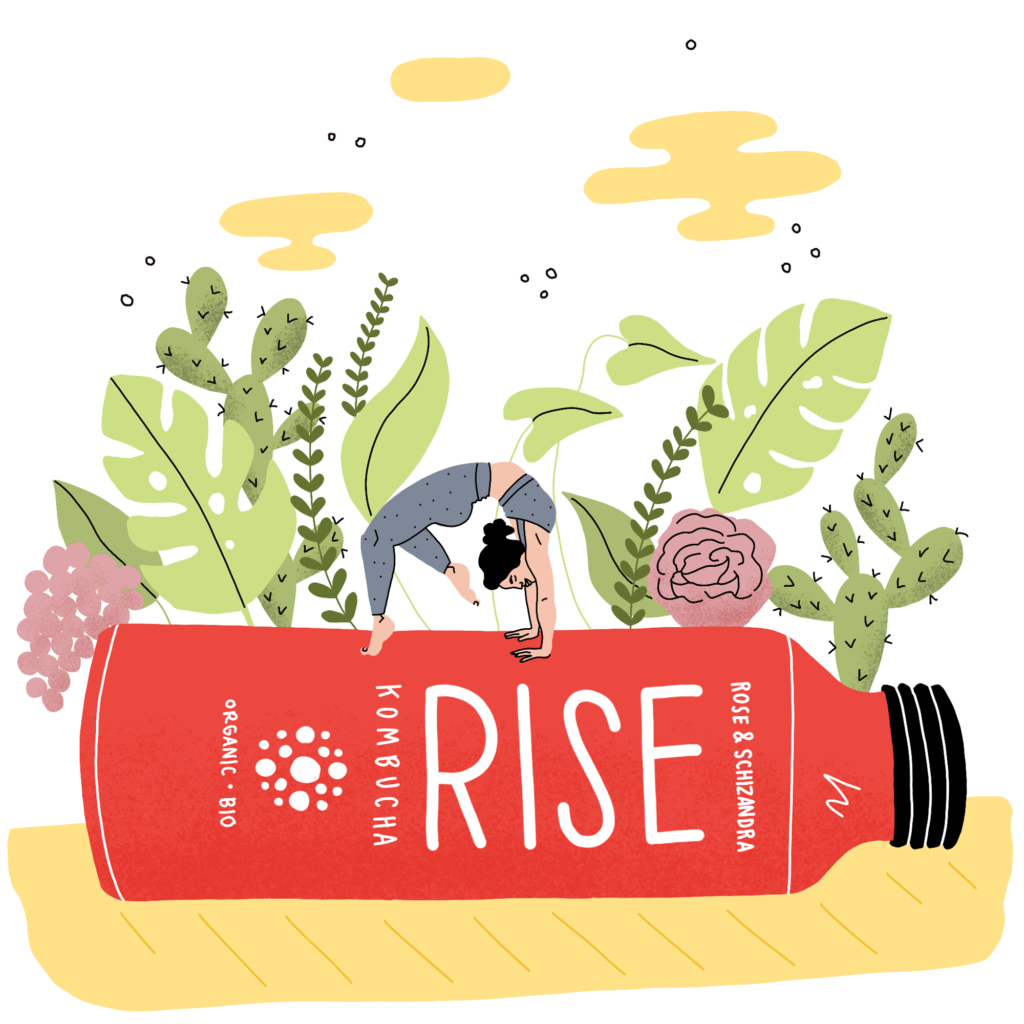 What was your initial inspiration for this illustration?
I was inspired by the ingredients in the Rose & Schizandra flavour and all the natural and organic ingredients RISE Kombucha has. I was also inspired by the fizzy and energetic nature of kombucha, as well as its health benefits! I was looking to portray an upbeat and zen vibe for this illustration.
What is your creative process for a project like this?
I researched how RISE is made, its ingredients, etc. I was instantly inspired by the energy and colours of the brand. I started with a sketch and it grew organically from there!
Creativity involves being consciously connected to your mind, body and feelings. How do you stay mindful and engaged with yourself?
Working out is something I try to do everyday, it almost works like meditation for me. I love going to spin class and yoga/pilates classes to really quiet my mind and destress (at least for that hour of the day)!
Wellbeing is a raw ingredient for productivity. Do you have a daily ritual for health and happiness that helps get your creativity flowing?
I love to start my day with my skincare routine/ritual. It really starts my day off right, feeling refreshed and ready to get the creative juices flowing!
How does RISE inspire you?
RISE inspires me to live a healthier lifestyle… and drink more kombucha!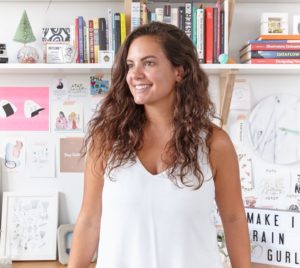 Like LeeAndra's style? Check her art here!
Instagram
Website