November 22, 2018
RISE COLLAB' OF THE MONTH: FLORENCE RIVEST
#growingwithrise

Each month, we'll be on a mission: to fuel local creators across the country with our little fizzy pick-me-ups.
And more importantly, to support these great artistic minds as they'll create some seriously dope stuff. Their own dope stuff, precisely.
This month, we fell in love with Florence Rivest's soft hues, fluid lines and pretty silhouettes. When we asked her to create a lil' somethin' inspired by RISE, she went for a flavour that perfectly matches her sweet and colourful sketches: Hibiscus and Rosehips.
It's delicate. It's gentle. It's the perfect pairing, ya know.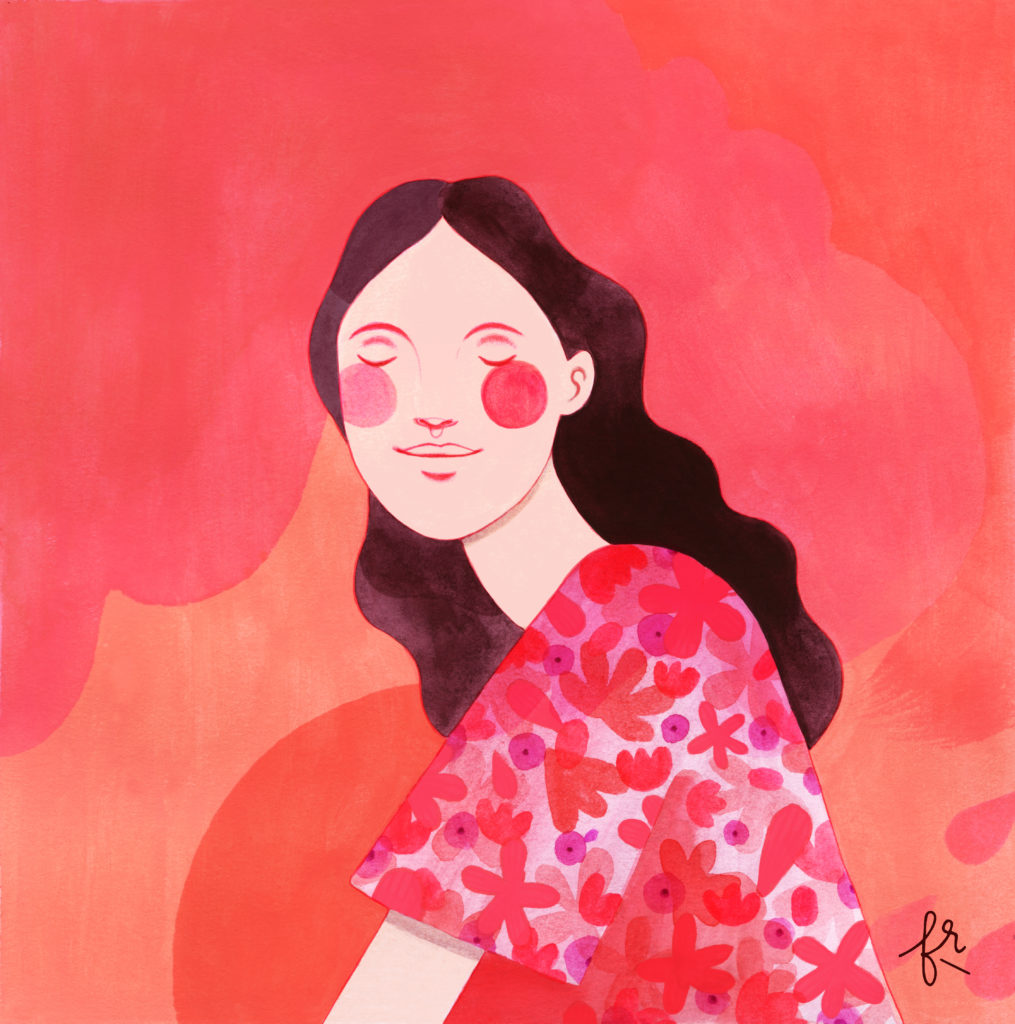 WHAT WAS YOUR INITIAL INSPIRATION FOR THIS PROJECT?
I got inspired by the Hibiscus and Rosehips flavour. I was obviously going to go for the one that was the most girly (in my opinion). Duh. I'm that predictable.
WHAT WAS YOUR CREATIVE PROCESS?
I wanted to illustrate exactly how I feel after drinking a bottle of RISE. Well. Almost exactly. Let's just say my hair isn't that fabulous and well put after I finish it.
I feel like the Hibiscus and Rosehips flavour invites you to take long sips and chill the fork out. You feel like you're treating yo-self when you're drinking it, all while taking care of your body. It's pretty much a spa in a bottle!
AT RISE, WE KNOW IT'S IMPORTANT TO MAINTAIN A BALANCED LIFESTYLE. WHEN YOU'RE AN ILLUSTRATOR, GRAPHIC DESIGNER AND FREELANCER LIKE YOU, WE IMAGINE LIFE CAN BECOME A LITTLE CHAOTIC. WHAT DO YOU DO TO MAKE SURE THERE'S A CERTAIN BALANCE IN YOUR LIFE?
I work from home, since my atelier is there. I spend my whole days between four walls, so it's important to me to get out of my apartment at the end of the day and just stretch my legs. Otherwise, I start to feel like I'm slowly becoming that cute, yet very immobile desk in my atelier. Not a fun situation.
So, I either put on my running shoes and go for a little jog around the block, or I go big and bold by doing some kickboxing, climbing or volleyball. And since I usually do these activities with friends, it helps me to align those chakras even more: I get to groove while spending quality time with my peeps.
WHAT DOES RISE INSPIRE YOU?
To me, RISE is a great alternative to drinking crappy thangs, all while a molto bene taste.
Oh, and it kicks ass in a cocktail.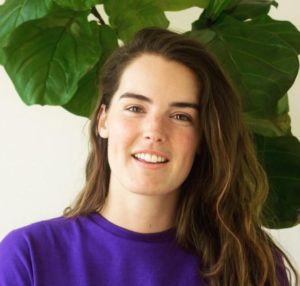 If you want to know more about Florence Rivest: https://www.florencerivest.com/
Her Instagram: https://www.instagram.com/flo_rivest/