November 8, 2018
RISE COLLAB' OF THE MONTH: BEN O'NEIL
#growingwithrise

Each month, we'll be on a mission: to fuel local creators across the country with our little fizzy pick-me-ups.
And more importantly, to support these great artistic minds as they'll create some seriously dope stuff. Their own dope stuff, precisely.
This month, we asked Toronto-based illustrator and screenwriter Ben O'Neil to get jiggy with our booch. After sipping some of our flavours, the creator of the graphic novel Apologetica decided to give his own spin to our Rose & Schizandra kombucha.
The final result? Some dope stuff, duh.
Overview of our discussion with Ben.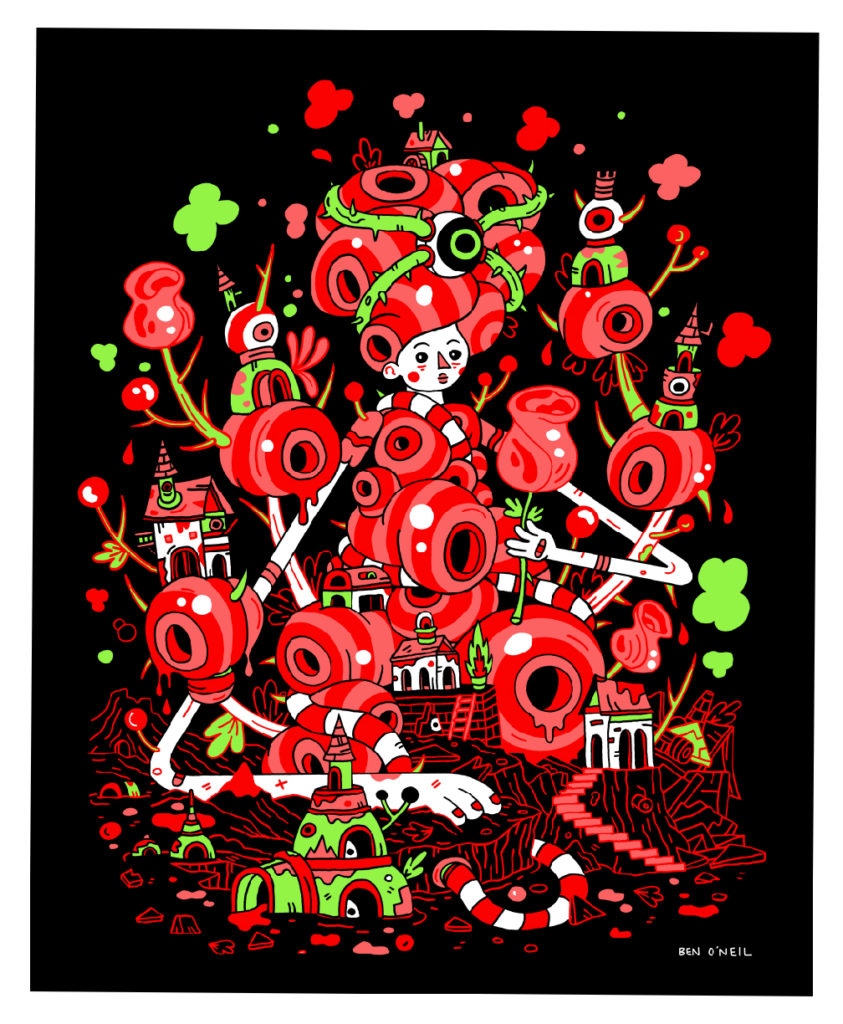 WHAT WAS YOUR INITIAL INSPIRATION FOR THIS PROJECT?
I really liked the Rose & Schizandra flavour – that's what inspired me at first. The second I tasted it, I knew I was to going to create something around that flavour. I also really liked its colour. I've been using a lot of red and pink in my work recently, and I wanted to explore yet again this color scheme. It was a perfect match.
WHAT WAS YOUR CREATIVE PROCESS?
When you guys approached me to create an original piece inspired by RISE, I had just finished doing an album cover for a metal band. Let's just say it was all about gloom and doom! I wanted to do the complete opposite for your piece, something totally different. That's why I went for colours, the rose, and a feminine figure surrounded by a landscape. I also really wanted to showcase how, even though it's quite feminine, a rose is sort of really bad ass.
WHEN YOU'RE INTENSIVELY WORKING ON YOUR PROJECTS, WHAT DO YOU DO TO MAINTAIN A BALANCED LIFESTYLE?
Well… I kinda like getting distracted by Youtube videos! I feel like I'm often taking a break, so that's good. Otherwise, I like chilling with my roomate's two cats when I'm at home.
WHAT DOES RISE INSPIRE YOU?
To me, it's all about the fizz. It's a vibrant and lively drink. The whole fermentation process also inspires me. That's exactly what I wanted to showcase with my illustration: a bubbly and vibrant product that's always moving and alive.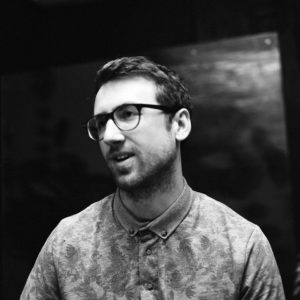 If you want to know more about Ben O'Neil: http://www.benoneil.com/
His Instagram: https://www.instagram.com/yung.restless/