March 6, 2017
6 Questions with Mado
#growingwithrise

This new series aims to highlight creative personalities and disruptive thinkers who live, work and dream out of the box.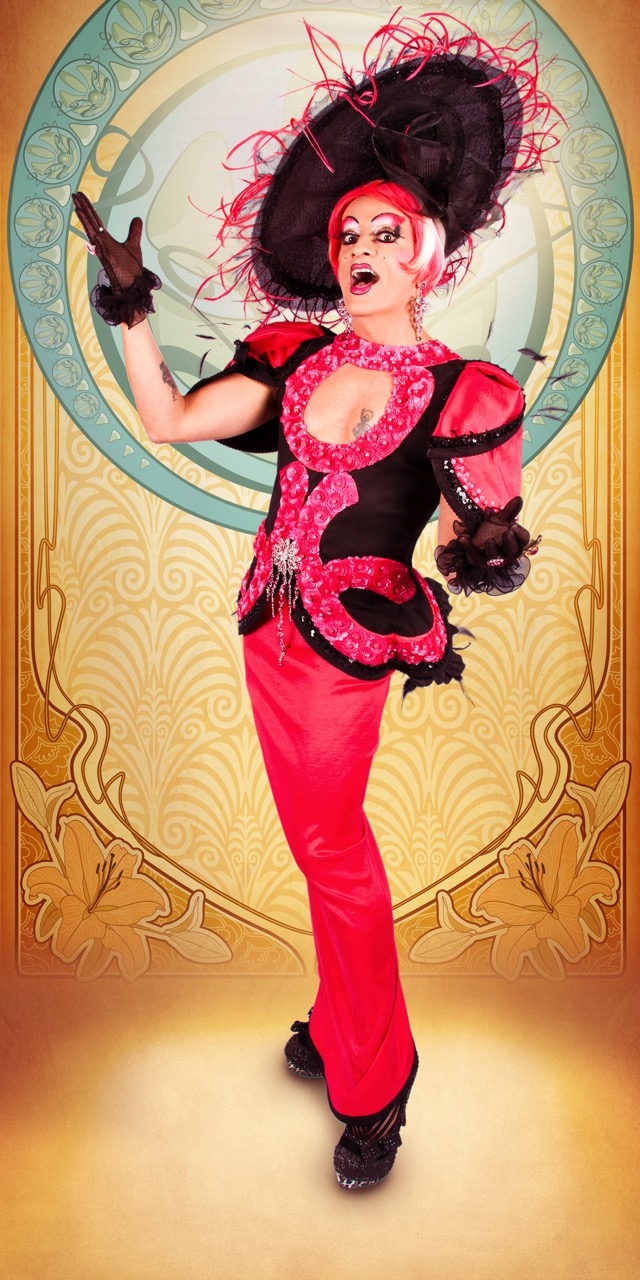 Since the mid 1980s, Luc Provost, better known by his stage name of Mado, has been the driving force behind establishing Montreal's open and theatrical drag community. Just like smoked meat and Tam Tams are considered iconic instillations of the city, so is Mado Lamotte – Provost's larger than life character whose surreal costumes and brazen personality have delighted tourists and Montrealers alike for over 30 years.
In many ways, Mado has been the driving force in creating a culture where drag queens are revered as theatrical characters, not treated as cultural oddities kept at arm's length. On any given night, a visit to Cabaret Mado, Provost's namesake drag venue in the Village, reveals a diverse and raucous crowd of people ready to be transported into a world of hilarity, absurdity and ultimately, comic relief.
Mado's brashness and quickness can be disarming, but underneath her numerous layers of drapery and theatrical flare, she too embodies the hilarious and impenetrable spirit of womanhood.
We spoke to Luc Provost about the evolution of Mado, his artistry and how to carve a place for yourself in a community when you're the first of your kind.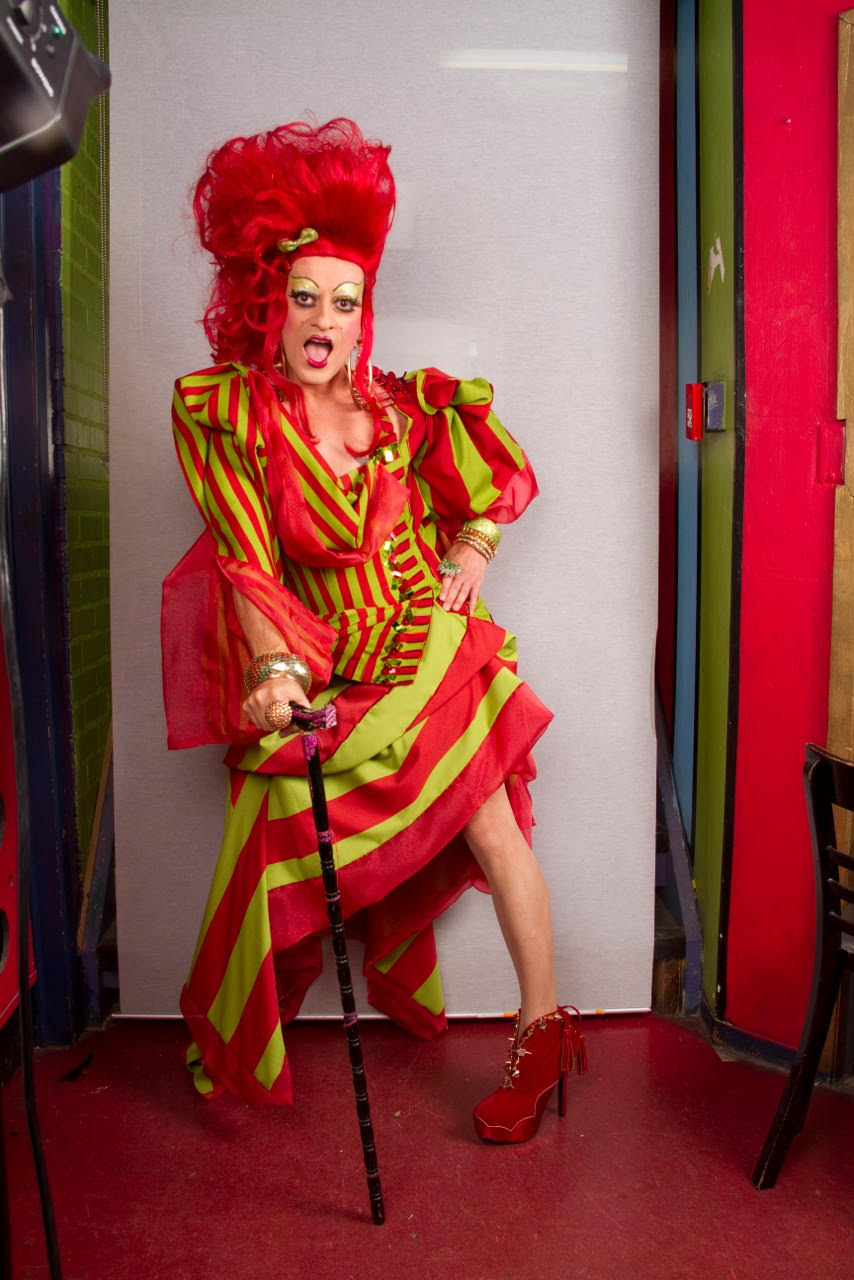 How did you create Mado?
I studied theatre at UQAM and started to work quickly in bars. Mado started as a joke until I decided to take the character seriously. But I slowly built a personality out of her, I made her real.
She started as your friendly but super tacky neighbour. Aunty Mado. "Ma tante". Then she started to become more nasty. She went from middle age, to a teenager. Then she became glamorous. I wanted to become more of a diva. Extravagent. Found a personal designer, made all my costumes. It's always extravagant. I became more of a Madame. My cabaret was my own bordello. My drag queens are "my girls".
Mado is a woman who is 29 forever. She's a very sweet, sympathetic diva.
You've been Mado for over 30 years. What was reception like in the early days? Was it easy to find a place within the LGBT community?
Initially, people didn't know what to call us. Freaks of the night, queers, weirdos – people had many ways of introducing us. Back then, the term "gay" included everyone. So I started coming to the Village as Mado but I wasn't comfortable. They thought we were making fun of men who cross dressed. But we weren't. Drag is more of a parody art. A comedy art.
We didn't find our place easily in bars in the Village. Often times, I'd hear "Oh that bitch from Plateau Mont Royal making fun of people in the Village". It wasn't until 1994 at Skky Bar that I opened fully in my drag character.
How did Cabaret Mado come about? Was it a relief to have your own venue?
In 2002, two businessmen approached me with the idea of opening a cabaret. In the bars where I had been performing, I had been doing all of the setup myself. Drunk people would always pull me toward the bar after and it's like girl… don't touch my hair. My art is performing. Not drinking with the public. I need the stage.
I started to do shows with a pianist called "Mado Unplugged" and "The Lounge". Without those two shows, I couldn't be on stage all the time. It would be too much of the same.
What was it like touring around the province, especially in the smaller cities?
Honestly, we thought people would be scared of us. But the curiosity brought respect. Everyone treated us as artists coming from Montreal so we would be welcomed with a red carpet. If you say something nasty to Mado, she's quick. She answers back. That's probably why I didn't hear or feel any negative comments. Making my character bigger than nature, people are afraid to insult me. You don't insult the queen.
What else does Mado allow you to do in your career? Do you travel, perform outside of Montreal or Canada?
Absolutely. Mado is getting out of Montreal. All gay people in Canada know Mado. People from around the world are starting to now.  I've been all over: Paris, Belgium (Bruxelles), Sydney for the "Gay Games",  Toronto, Calgary, Halifax, New Brunswick. I do many things other things too. I've written a stand-up comedy show that's only a monologue and a few songs. Regular theatre. I also work for Just for Laughs hosting "Mado's got Talent" and that's big challenge. If I was only hosting drag shows, I would be bored.
Who is Luc Provost when he's not in character, entertaining huge crowds of people?
Mado is not a way of living for me. When I'm home – if you were to come to my apartment – you wouldn't know what I do. There are no photos of Mado on my wall.
I live in the Village. I work out, bike a lot and like going to the gym. I travel a lot in my spare time.  I spend half of my spare time writing and learning text for my shows and doing all of my media stuff. I cook too! I really like to spend time on my own. I read a lot. I don't watch much TV but now, actually, I've got Netflix.
Us Montrealers are really all the same, though. When we leave this city, the two things we miss most are poutine… and Mado.
Written by: Neha Chandrachud